LET ME HELP YOU SELL YOUR HOME IN THE PITTSBURGH AREA, BECAUSE AS YOUR LOCAL REALTOR, I WILL…
Send you my comprehensive online marketing strategy.

Give you a free home market analysis to determine if the market is right for selling.

Showcase your home on Realtor.com and many other websites.

Guide you through the closing process and ensure that everything flows smoothly.

Give you up-to-date information on what is happening in the marketplace, including: the price, financing, terms and conditions of competing properties.

Market your property to other real estate agents and the public.

Know when, where and how to advertise your property.

Prescreen and accompany qualified prospects through your property.

Help you objectively evaluate every buyer's proposal without compromising your marketing position.

Help close the sale of your home.
Between the initial sales agreement and closing (or settlement), questions may arise. For example, unexpected repairs are required to obtain financing or a problem in the title is discovered. The required paperwork alone is overwhelming for most sellers. As your REALTOR®, I want to be the best person to objectively help you resolve these issues and move the transaction to closing (or settlement).
HOW WILL I HELP YOU?
I am one of the approximately 15% of all realtors that SHOWCASE YOUR HOME on.... REALTOR.COM, MSN, NETSCAPE, COMPUSERVE, DIGITALCITY.COM, IWON, EXCITE, JUNO, NETZERO, and many more

I am one of less than 1% of all Realtors in the US who Feature your Home First on these same sites. I reserved one of 8 spots in the Featured Homes™ section which is listed at the top of the search results. This gives you the opportunity to be seen FIRST.

I am a FULL-TIME realtor so I dedicate all of my time to selling homes.

I am one of less that .05% of all Realtors who actually Feature this community on all of those sites to drive even more traffic to your home.

I am one of less than .05% of all realtors who offer Free CMA on these sites, in this area to make sure people get an accurate report on homes in this area.

I post Virtual tours on all my listings because I know that will push your home even higher in the search results page on realtor.com and their channel partners.

I supply all my clients with school reports to help justify the price of your home, and reiterate that the buyer is getting value for his/her investment.

I allow REALTORS outside of my MLS to view your home so we can gain the largest audience.

I list your home on all of the Internet Broadcasting System's Inc websites including all of the NBC.com sites.

I will send out a link from Realtor.com of your home to all of my potential buyers and have printable electronic flyers accessible to them with maps & directions.
WHY DO I DO THESE THINGS?
Homes on REALTOR.COM dominate the Consumer Market, and homes with multiple photos & detailed descriptions are seen 299% more than those without those same features

Home buyers use the Internet to search for a home more than any other media

Home buyers say the two most important features are photos and detailed descriptions

Buyers can contact me 24/7 via email, phone or fax so that I'm always available
WHY IS THIS IMPORTANT TO YOU?
Because as your Realtor I know that everyday your home is on the market:
It will lose negotiation power

It will lose property value

Other realtors believe the longer it is on the market the more negotiating power they have against your home
My job is to:
Find you the right buyer.

Sell your home at highest price possible.

Sell your home in shortest period of time.

Find you the perfect home to move into.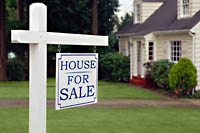 When you're ready to sell it's important to have an experienced Pittsburgh real estate professional handle the details involved in the successful sale of a home for top dollar.
As an experienced professional who has helped many South Hills of Pittsburgh residents sell their homes, I know how to handle every aspect of the sales process - from strategically marketing and showcasing your home to making sure everything's signed, sealed and delivered by the closing date.
Providing you with comprehensive, high-quality listing service is my top priority. So when you decide to sell your home, please contact me and let's get started!
The following articles are a great place to start if you're looking for information about the sales process and how you can get more for your home when you decide to sell.